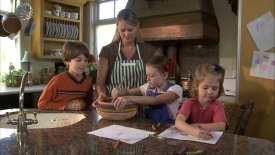 Personal Umbrella Insurance For Broken Arrow, Tulsa, Coweta, Bixby, Owasso, Jenks and Wagoner, Oklahoma
Umbrella insurance is extra liability coverage and may provide coverage when your auto and homeowners policies limits are exhausted. It is an add-on to an already existing policy, and you cannot buy it separately.

Umbrella policies are one of the most misconstrued types of insurance, likely because of the comprehensive image of an "umbrella." Despite the symbolism, an umbrella policy is not a "catch-all" policy that covers you for anything that your primary insurance does not.
What Is Typically Covered by a Broken Arrow, Oklahoma Umbrella Policy?
Bodily injury- covers the cost of damages to another person's body.
Personal injury- covers the cost of damage or loss to another person's tangible property.
Property damage- This helps pay for damage to another person's property or vehicle.
Landlord liability- helps protect you if someone gets hurt at your rental property and sues you.
Court Costs-lawyer fees if you must defend yourself in a lawsuit.
Injury to reputation-If you injure someone's reputation, whether in person or over social media, you could be sued for a large amount. Umbrella insurance will cover you if you lose these lawsuits.
Do not to put this off! Protect your assets today with Umbrella insurance and gain a peace of mind knowing your wealth is off-limits to other people! Give Harmon Insurance a call today at 918-251-2511.