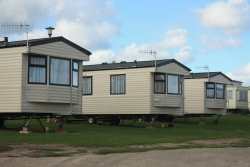 Affordable Mobile & Manufactured Home Insurance

For Broken Arrow, Tulsa, Coweta, Bixby, Owasso, Jenks and Wagoner, Oklahoma
At Harmon Insurance, we can find you the right coverage at an affordable price for your mobile or manufactured home. In most cases, you would need to have similar coverage that a homeowner would have.
Mobile and manufactured homes have different coverages and options than would a normal homeowner policy. These manufactured homes have special requirements due to the transportability and construction. Our professionals at Harmon Insurance, can find the right options to cover your mobile home assets and liabilities.
Mobile & Manufactured Home Coverage options in Broken Arrow, Oklahoma
Structures
Personal Property
Protection from flood and other weather
Accidental damage
Loss of use
And many others ...
No matter where you live, you don't need to pay ridiculous premiums. Harmon Insurance agents are dedicated to discovering and adjusting policies for each and every client's specific needs. Protect your vehicle today by calling us at 918-251-2511 or fill out a form for an online quote now!