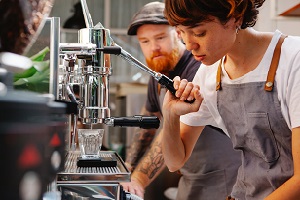 For Broken Arrow, Tulsa, Coweta, Bixby, Owasso, Jenks and Wagoner, Oklahoma
A General Liability insurance policy is commonly the initial phase in protecting your business. It is the most essential piece of your commercial insurance plan that protects your business from claims of bodily injury and related medical costs; property damage; data loss and personal injury.
Who needs a Broken Arrow, Oklahoma General Liability policy?
If you or your employees...
Are required to have General Liability insurance before entering a contract.
Have access to a client's equipment.
Interact with clients face to face.
Operate a business without renting or owning any physical property.
Use third party locations for any business-related activities.
With a general liability policy, it is easy to get protection from the costs of:
Product Liability - If products developed or sold by your business harm people or property, this coverage can pay legal expenses associated with product liability lawsuits and medical expenses if an injury occurs.
Property Damage- When customer property is damaged by an employee, your coverage may pay for a replacement.
Bodily Injury -If someone other than an employee is injured on your property, this coverage can take care of medical expenses plus legal expenses and damages.
Libel, Slander, and Copyright- This coverage can pay for lawsuit expenses from personal and advertising injury. Advertising injury can include disparaging another business in your advertisements, stealing an advertising idea, and more.
Our agents can assist you in considering all aspects of your General Liability insurance package to give you the most appropriate policy available. We will help you customize a specific plan that works for businesses in Broken Arrow Oklahoma including the Coweta, Jenks, Owasso, Tulsa, and Wagoner areas.
Here are some additional lines of insurance that we service:
Electricians
Landscapers
Painters
Plumbers
A single accident could result in a lawsuit that you might not be able to handle. A great way to protect against this is to make sure you have liability coverage that matches your level of exposure. Give us a call today at 918-251-2511.