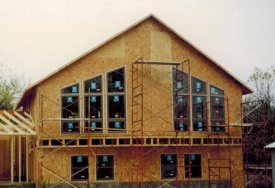 For Broken Arrow, Tulsa, Coweta, Bixby, Owasso, Jenks and Wagoner, Oklahoma
Workers' compensation insurance, generally known as workers' comp, is insurance that covers medical costs and a part of lost wagers for employees who become ill or get injured on the job. Coverage also includes rehabilitation and death benefits. The coverage is mandated by each state and the wage and medical benefits vary from state to state.

What Does Workers' Compensation Insurance Cover?
Loss of Income-for individuals in extremely physical jobs, even a little injury can make it impossible or exceedingly difficult to work safely. This part of coverage allows the injured employee to take time off to recover without worrying about paying their bills.
Medical Expenses- Coverage of medical expenses will vary depending on the injury, but a workers' comp insurance policy will cover everything including diagnostics, treatment, and rehabilitation.
Retraining-In the situation where an employee is not able to return to the same job due to an injury workers comp insurance will pay for them to learn a new skill or trade.
Permanent Injury-There is a wide assortment in the coverage of permanent injuries and disability between different policies. In most cases, it will take care of an employee who has been injured badly enough that they can no longer work, in any field.
Survivor Benefits- This is the part of the policy that is paid to the family of an employee killed on the job. It may include anything from funeral costs to long-term income replacement.
Workers' compensation will not pay if employees:
are injured outside work
were injured while playing around or while intoxicated.
intentionally caused their own injuries.
were injured by someone else for person reasons not related to the job
were injured by an "act of God," like a flood or hurricane, unless the job had a high exposure to these types of events
Servicing your work comp insurance needs in Broken Arrow, Oklahoma
If you do not provide workers' compensation coverage, you lose the legal protection against most lawsuits. Give one of our agents a call at 918-251-2511 to get started today. At Harmon Insurance, we can service your work comp insurance needs in Broken Arrow Oklahoma including the Coweta, Jenks, Owasso, Tulsa, and Wagoner areas.