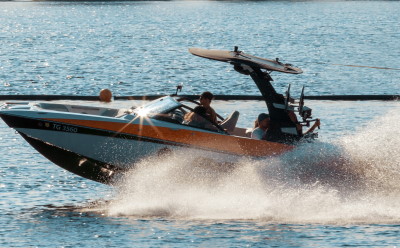 For Broken Arrow, Tulsa, Coweta, Bixby, Owasso, Jenks and Wagoner, Oklahoma
At Harmon Insurance, we can offer a wide variety of coverages and options for your boat, jet ski or personal watercraft. There are many factors that go into evaluating the cost of your boat insurance including size, type and value. You may want to check also if your boat may be covered under your homeowners insurance policy.
One of our experienced agents and find you the right coverage at an affordable price. The boat insurance coverages include five main areas:
Physical Damage Coverage – This coverage will protect your boat while in storage and during transport. This covers your boat when out of the water as well, including but not limited to: fire, lightning, vandalism or theft. You can also obtain emergency service reimbursement for expenses related to towing, labor or supplies.
Liability Coverage - This coverage will assist you in the event of a collision with another boat, dock or other boaters.
Personal Liability – This will protect you or a family member if you have an accident that causes injury to another person.
Medical Payments – This covers medical expenses if you or someone in your boat is involved in an accident.
Property Damage – This protects against damage that may be caused to another property while operating your watercraft.
Boat and Watercraft Insurance in Broken Arrow, Oklahoma
Oklahoma boat insurance is easy to obtain with any of the agents at Harmon Insurance. We can evaluate your boat, watercraft or jet ski insurance needs to find you the best policy. Also, ask us if you may qualify for any additional discounts to your policy.
Some additional discounts and coverages may include:
Accident forgiveness
Roadside Assistance
Boat Removal
Boating Safety
Consult with one of our professional agents at Harmon Insurance to make sure you have the right coverage at a competitive price. We can evaluate your boat or jet ski insurance needs to find special coverages you may need or any discounts you may qualify for. Give us a call at 918-251-2511 or fill out a form for an online quote today!