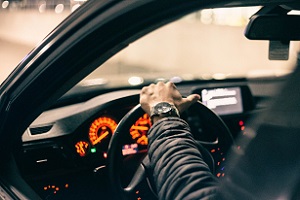 Affordable Car Insurance and Reliable Coverage
For Broken Arrow, Tulsa, Coweta, Bixby, Owasso, Jenks and Wagoner, Oklahoma
Car insurance is crucial for every driver. Though you drive carefully and avoid distractions, accidents can happen when you least expect them. Even cars sitting in the driveway are vulnerable to theft, vandalism and the elements. It's important to protect your vehicle with a reliable policy that doesn't drain your wallet.
At Harmon Insurance, we believe in working hard so you don't have to pay huge premiums for the wrong coverage. Working with top car insurance agencies, we'll hunt down the car insurance policy that fits your vehicle and your budget so that you can rest easy knowing you're covered.
Auto Insurance Coverage options in Broken Arrow, Oklahoma:
We offer a range of coverages for your vehicle, including:
Comprehensive Coverage: Comprehensive coverage helps compensate you for loss or damage to your vehicle due to fire, wind, hail, theft, vandalism, falling objects and more.
Collision Coverage: Collision coverage compensates for damage to your vehicle as a result of a collision with another vehicle or object.
Liability Coverage: Liability coverage steps in if you cause bodily injury or property damage to someone else while operating the insured vehicle. It can help with the victim's repairs and medical expenses as well as the policyholder's legal fees, should the victim decide to sue.
Medical Payments Coverage: Medical payments coverage pays for your and your passenger's medical bills after an accident.
Uninsured/Underinsured Motorist: This coverage provides compensation if you have an accident with a driver not carrying enough car insurance coverage.
Why is Car Insurance So Expensive in Oklahoma?
The average cost of car insurance in Oklahoma is 8% higher than the national average at $1,542 a year. There are many factors that play into the price of car insurance. Oklahoma has often unpredictable weather, which accounts for part of the reason car insurance is more expensive here than in other states. Car insurance premiums also depend on the driver, such as your:
Age and gender
Credit score
Driving record
Zip code
Value of the insured vehicle
Claims history
What is the Penalty for Driving Without Insurance in Oklahoma?
If you're caught driving without car insurance in Oklahoma, you could face having your license suspended and a $100-$200 fine. Oklahoma required all drivers to carry a certain amount of bodily injury and property damage liability coverage.
Get the Right Policy Today
No matter where you live, you don't need to pay ridiculous premiums. Harmon Insurance agents are dedicated to discovering and adjusting policies for each and every client's specific needs. Protect your vehicle today by calling us at 918-251-2511 or fill out a form for an online quote now!